Moorpark Gets Its Vending Machines from Santa Clarita Concessions
Are you looking to add snack vending machines, beverage vending machines, food vending machines or coffee vending machines to your Moorpark business? If so, you should contact Santa Clarita Concessions. We have all of these machine types, and many more. And our machines feature the latest in modern conveniences, such as machines that accept credit and debit card payment and mobile payment. To make sure your machines are always stocked with the right items, our remote monitoring capabilities let us see what's in your machines in real time. This also allows us to better evaluate which products are popular, and which should be replaced with another offering.
Moorpark Office Coffee and Water Filtration Expertise
Santa Clarita Concessions is ready to install a high-quality, professional duty office coffee service right in your Moorpark office. Choose from traditional brewing machines with state-of-the-art features or single-cup brewers to offer a more individualized experience. Our selection of coffees and teas include the major name brands people know and prefer. When we come out to your location to restock your coffee and check on your machines, let us know if there are other break room items you need. We'll happily provide the cups, plates, napkins, filters, creamers and sweeteners you need. Tired of lugging around 5-gallon water jugs to solve your poor office water quality issue? Switch to a water filtration system from Santa Clarita Concessions. Our filters are available in table-top and floor standing units, and they plumb directly into your water supply. The impurities that cause bad taste are removed from the water before it reaches the tap, making better quality water as easy to achieve as turning a faucet.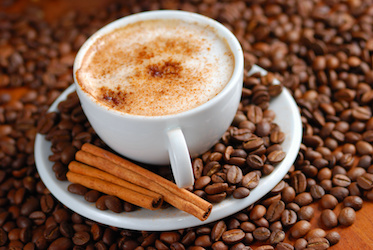 Micro-Markets Ready for Moorpark
Turn your Moorpark office break room into a mini convenience store with a Micro-Market program from Santa Clarita Concessions. Rather than installing vending machines, a Micro-Market incorporates racks, coolers and other displays. Then we fill them with your choice of hundreds of product items. Beyond standard vending machine fare, you'll have the option to include gourmet salads and other fresh food items. It's the ultimate offering to keep people in the office for snacks, lunch and dinner. Micro-Markets are remotely monitored so we know what needs restocking before leaving our facility. Also, self-checkout kiosks let customers handle the transactions themselves. Since there's no one needed to run the store, it can stay open 24 hours a day.

The vending excellence you deserve comes from Santa Clarita Concessions. Call 661-259-7310 or e-mail info@santaclaritaconcessions.com today.
Our service area includes but not limited to the following areas: Santa Clarita, Valencia, Saugus, Castaic, Canyon Country, Antelope Valley, Palmdale, Lancaster, Quartz Hill, Acton, Agua Dulce, San Fernando Valley, Northridge, West Hills, Mission Hills, Tarzana, North Hills, Sylmar, Pacoima, Chatsworth, Van Nuys, Canoga Park, Reseda, Woodland Hills, Encino, Granada Hills, Ventura County including Simi Valley, Moorpark, Ventura and Oxnard.